Apr
21
Wed
Midland County Democratic Party (MCDP) Monthly Meeting

@ Virtual Zoom Meeting
Apr 21 @ 7:00 pm – 8:30 pm
Please join us for our regularly scheduled monthly meeting! at 7 P.M, Wednesday, April 21, 2021. Check in at 6:30 P.M for an informal zoom chat prior to the meeting!
We will be joined by Kody Vitale of Project 83 to discuss ways we can all get involved right now in the continued fight to save our democracy!
Project 83 is a grassroots initiative launched by Michigan Democratic Party Chair Lavora Barnes in 2017.
The statewide program seeks to empower local Democrats and activists to organize in their communities, recruit and train volunteers on several aspects of grassroots mobilization, and elect Democrats to local offices.
We'll also talk about The John Lewis Voting Rights Advancement Day of Action Votercade and ongoing GOP voter supression efforts in Michigan!
Join us as we mobilize on May 8 and "make some good trouble" in the name of John Lewis as part of 100 events across the nation to pass the For the People Act (H.R. 1), the John Lewis Voting Rights Advancement Act (H.R. 4).
The Midland County Democratic Party (MCDP) is a grassroots community organization of committed citizens dedicated to supporting Democratic Party efforts within Midland County, the State of Michigan, and the United States of America. Our primary mission is to support qualified local candidates.
New members and community supporters are always welcome!
We do not meet in August or in December. These meetings are FREE and open to the general public. Bring your questions, comments, and new ideas! Everyone is welcome!
Unless stated otherwise, each meeting starts at 7 PM.
Join the April Zoom Meeting at this Link
https://us02web.zoom.us/j/81826785168?pwd=Ym44dW1QNXQ1OGZkNzhqcFhodG91dz09
Apr
22
Thu
Earth Day at Saginaw Valley State University

@ The President's Courtyard
Apr 22 @ 4:30 pm – 6:00 pm
Come be a climate warrior!

The Climate Stick Club at SVSU is holding its first on-campus event April 22nd 4:30 in the President's Courtyard (East of Groening Commons).
Show up and get your picture taken to show your support for science and get your opportunity to join the Climate Revolution.
This event will happen rain or shine, so don't miss your chance.
Join the mass movement to end the burning of carbon!
For more information contact President Justin Machelski at (989) 906-0275 (email justinmachelski@yahoo.com) or Advisor Dr. David Stanton, SW158.
Masks and social distancing are required for this event.
More information about the Climate Stick at www.climatestick.org
climatestickproject@gmail.com
May
8
Sat
John Lewis Voter Advancement Day of Action Votercade

@ Virtual Meeting - Join from Anywhere
May 8 @ 12:00 pm – 11:00 pm
Make Some Good Trouble!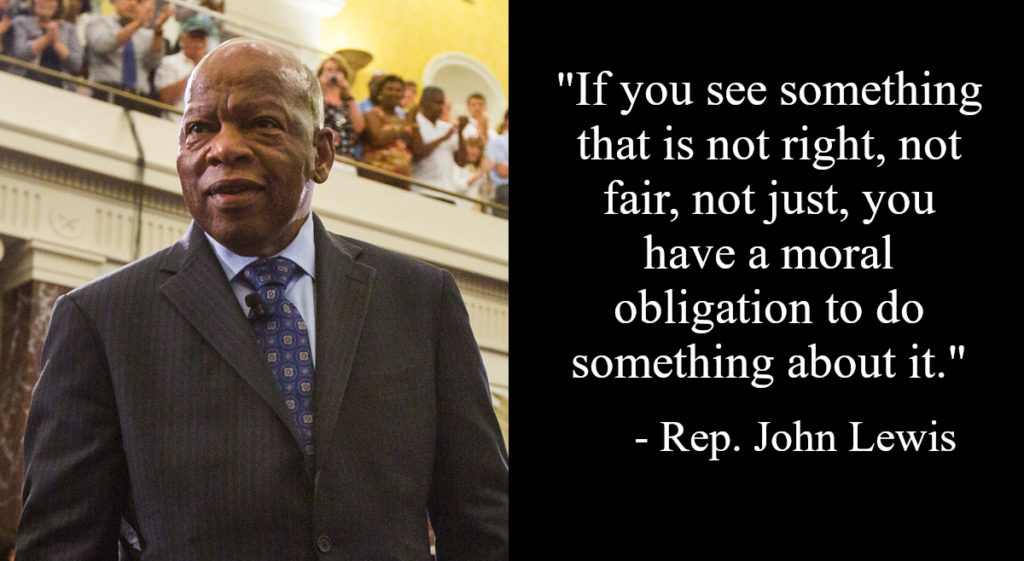 On May 8, 2021, a "John Lewis National Day of Action" will ignite public support for restoring the effectiveness of the Voting Rights Act and address one of the greatest obstacles to the passage of civil and voting rights – and one of the last vestiges of slavery – the filibuster!
We will take the streets with more than 100 "Votercades" in more than 100 cities, mobilizing to pass the For the People Act, the John Lewis Voting Rights Advancement Act, DC Statehood and address the filibuster. Together, we can build a better democracy!
On this day, street activism will join virtual activism, introducing a new concept to engage young voters and "next generation voters" through the use of a "Virtual Voter Activist Village."
If you represent an organization interested in endorsing and supporting these voting rights goals, please fill out the Endorsement form at the the following link.
https://www.votingrightsalliance.org/upcoming-events-1/2021/5/8/national-john-lewis-voting-rights-advancement-action-day